SLIKR Release March 23
The latest SLIKR release has been deployed to our platforms. We continue to develop the latest in Barber and Beauty Booking and walk-in management. There is no action needed from the businesses, all the new capabilities and screens will automatically be available.
SLIKR Release March '23 Release notes
Google Review link capabilities
Google review link capabilities are here! You can finally request a google review link from your customers through SLIKR!
Simply enter your Google review link into SLIKR by navigating to the menu on the left-hand side > Settings > General Settings > Social Media drop-down> Under Google Review, copy and paste your link.
The Google review link will be included in the reservation confirmation email customers receive.
Shops have the option to send a Google Review Link via SMS, simply navigate to the Client's file and click "Send Google Review link" and they will receive a text message.
We will continue to expand this over the coming weeks to automate sending based on certain criteria.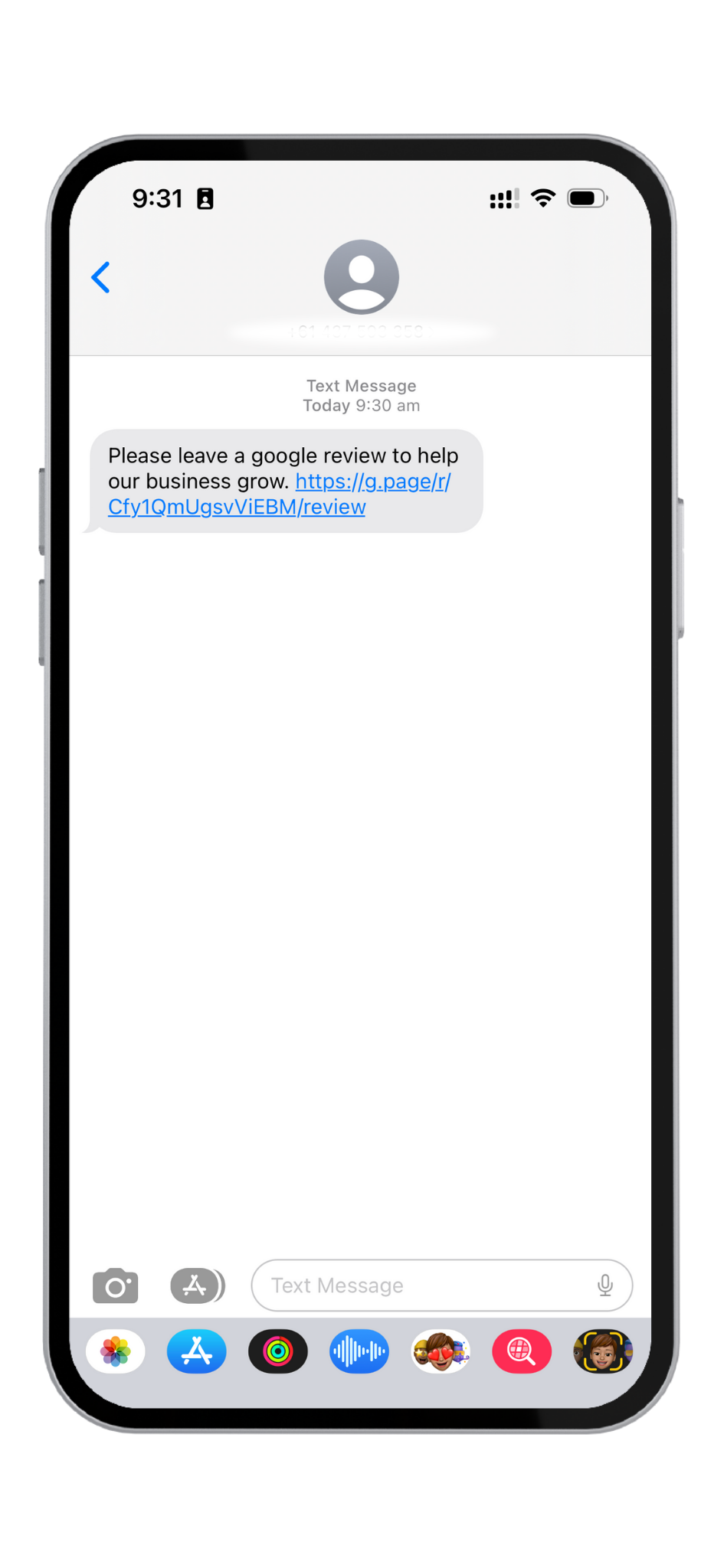 New Shop landing page & web check-in
The landing page for your shop has a new fresh look and displays more information. It is designed for shops that do not have their own website but still want an online presence.
The link is the same as your existing shop link so feel free to test it out and provide feedback.
Apple Pay and Google Pay will also work through the web pages!  
We will be using these new pages with more information to target better Search Engine Optimisation.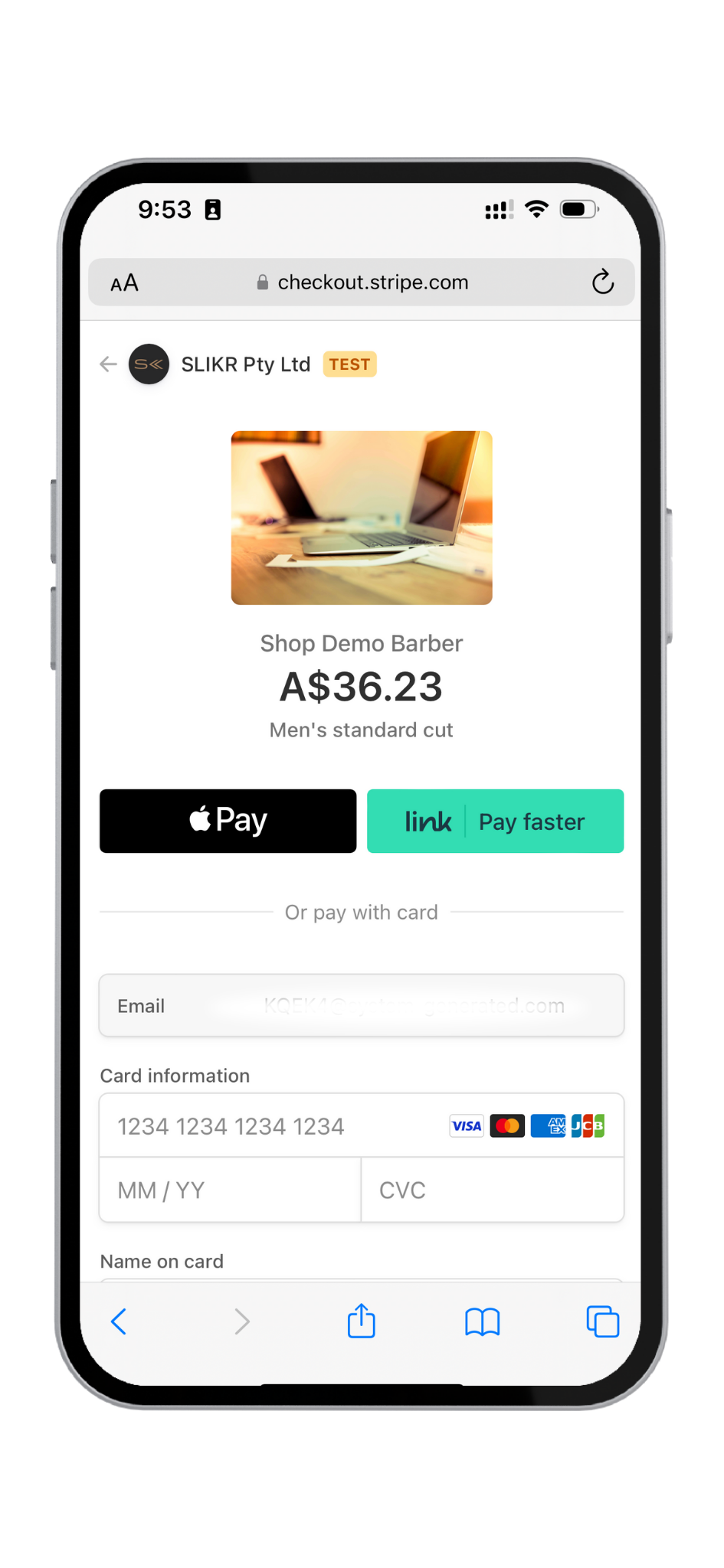 Apple Pay and Google Pay
Online payments reduce no shows + if we add the booking fee you pay no merchant fees! We have made online payments easier and faster with the ability to use Apple Pay or Google Pay. Stripe is still our global payment provider, and we have updated it to make it easier for clients to pay.
In the past, customers may have stored their card details within SLIKR. In the new release, they will be offered a one-time password to restore that information if they wish.
We recommend sharing the news with your customers via socials, below is a link to a pre-made post you can download to share.
If you do not have mobile payments active, we recommend you reach out and try it.
NOTE: Businesses with custom mobile apps will be updated progressively over the week.
New Kiosk Screen
We have released a new Kiosk screen, it is brighter and has a fresh feel to it!
Please  download the latest version of SLIKR KIOSK APP or SLIKR MANAGER from the App Store or Google Play store to get our latest look.
The current dark Kiosk screen will still be available on the menu.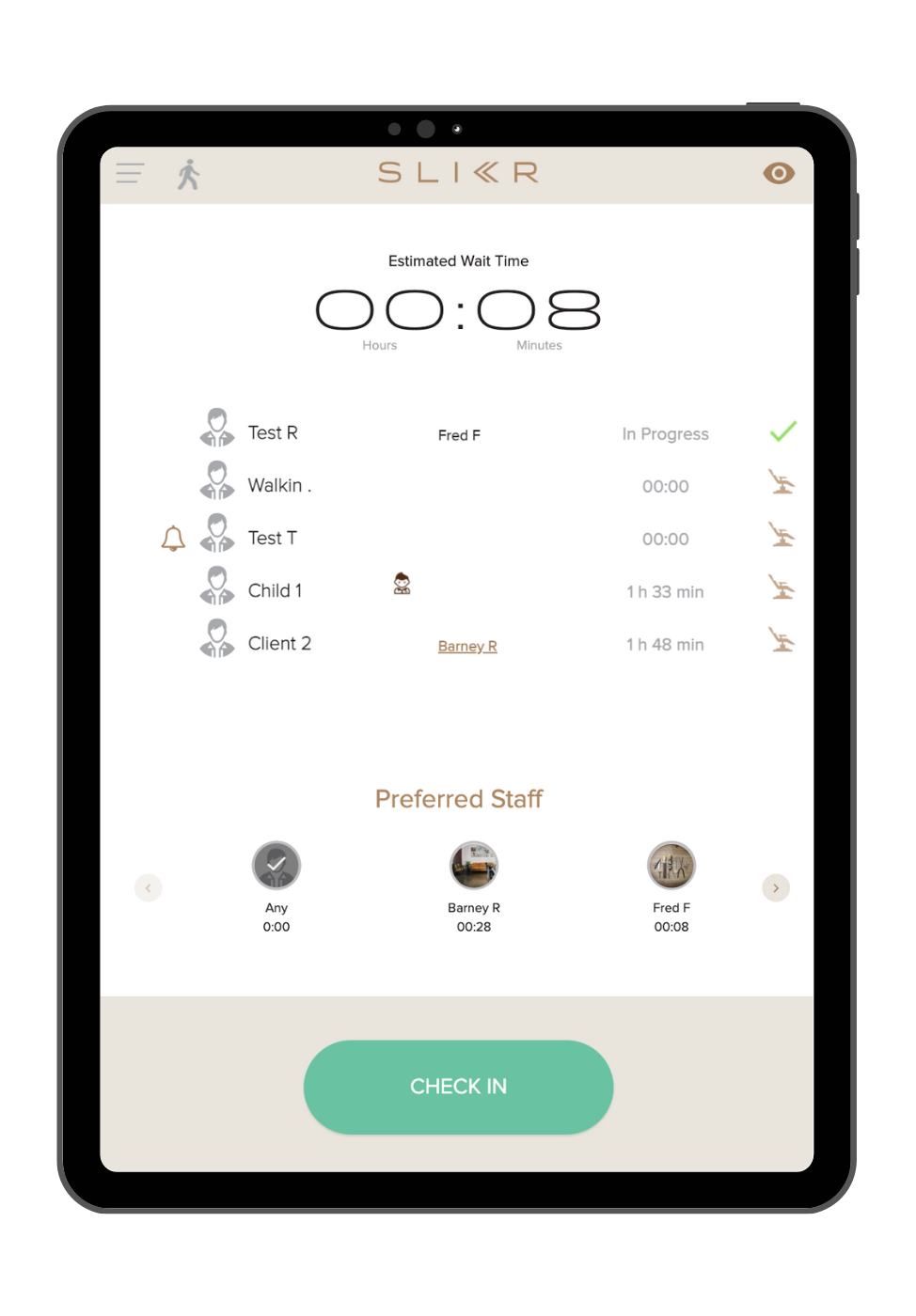 General improvements within Shop Settings
Lastly, there are some changes within shop settings across SLIKR. The pages have been given a facelift and the loading of images has improved.
Reminder there is a file size requirement for images so please make sure these are under 3MB
Contacting SLIKR Support
As with any new features, please be mindful of any unusual behaviours and report immediately to our support team. We offer live chat here, or you can email us directly at support@slikr.com.au
QR Code Check In Functionality is just around the corner
If you are interested in QR Check in functionality and wish to be apart of the early release, please get into contact with us!