SLIKR Release April 23
The latest SLIKR release has been deployed to our platforms. We continue to develop the latest in Barber and Beauty booking and walk-in queue management. There is no action needed from the businesses, all the new capabilities and screens will automatically be available.
Appointment Cancellation Reasons
We have now introduced cancellation reasons to improve customer communication and reduce the number of inquiries regarding cancelled appointments, we have implemented a new feature that allows shops to specify reasons for cancellations. The cancellation reason will also be added to the client email.
We understand that you may encounter a number of inquiries and believe this feature will greatly improve communication with customers and reduce confusion. In future releases we will provide better insights and management for no-shows.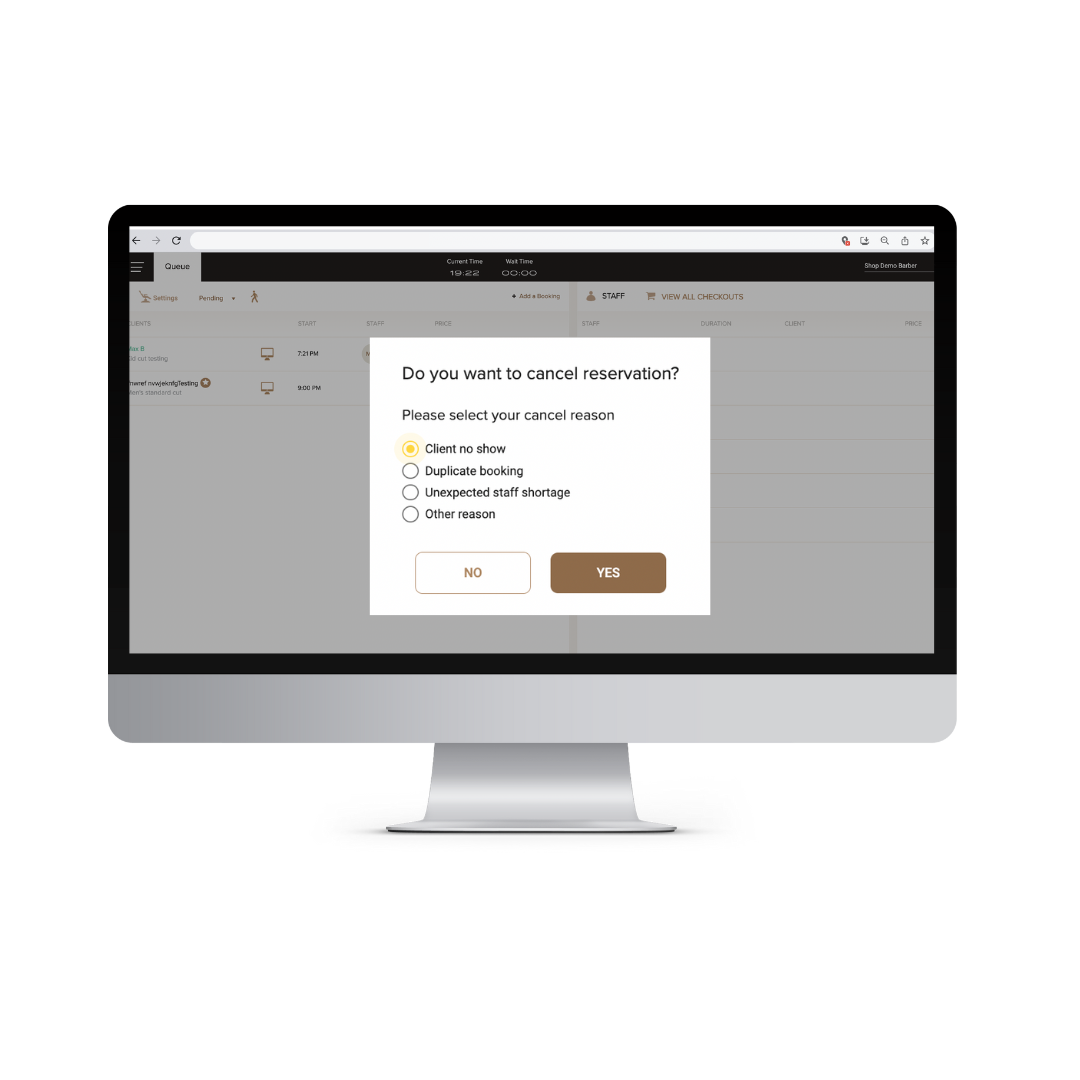 Improved security New Kiosk Screen
Our latest Light Kiosk has improved security for shop owners. 
We have introduced a password verification if you navigate to the SLIKR menu bar, only allowing access to other screens if the password has been entered. 
Please download the latest version of SLIKR KIOSK APP or SLIKR MANAGER from the App Store or Google Play store if you cannot access the new lighter kiosk version.
The current dark Kiosk screen will still be available on the menu however, the password feature is not on this kiosk.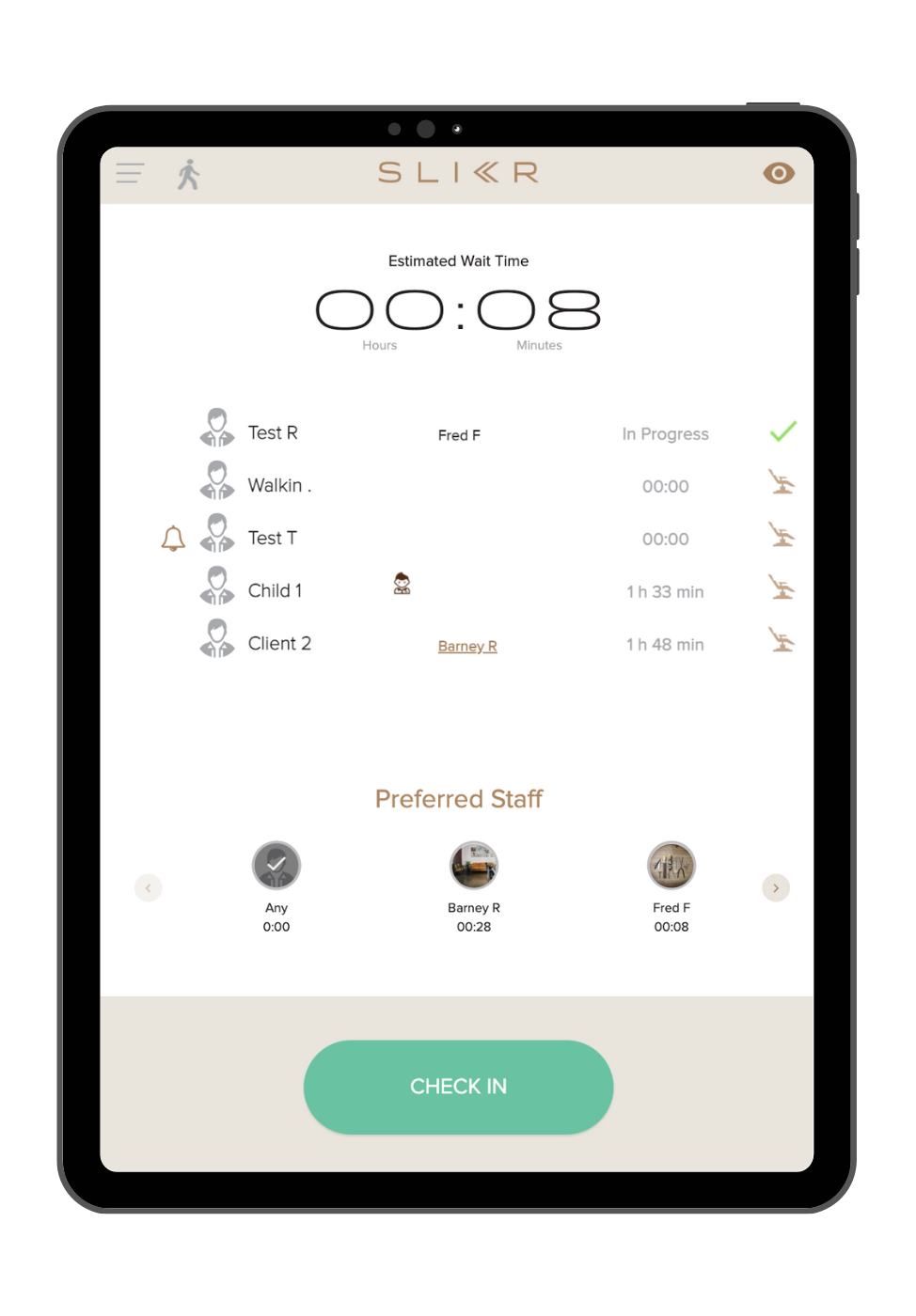 General improvements within Shop Reports
 Lastly, there are some changes within shop reports across SLIKR. We have addressed some reporting associated with family bookings. In particular these pages have been improved with loading efficiency, the accuracy of data, and overall stabilisation. 
Contacting SLIKR Support
 As with any new features, please be mindful of any unusual behaviours and report immediately to our support team. We offer live chat here, or you can email us directly at support@slikr.com.au
Retail Product Promotions COMING SOON!
Our analytics show only 1.5% of all transactions have a retail sale. Our goal is to help increase revenue, we will be trialling an option to add retail on check-in.  If you are interested in Retail Product Promotions we will be looking for a few shops to come on board our BETA testing team to try out our latest feature. Please get in contact with support@slikr.com.au to find out more!