Release 1.6 of SLIKR contains key improvements, we have planned another point release in a few weeks time with additional enhancements.  This week we achieved average monthly mobile app users over 1,000 per month and 330 per week, this is an amazing response and shows clients are embracing the new process. Please be assured we will continue to address issues, improve stability, communication and accuracy but we need to your keep us informed.
Queue Manager and the Dashboard we expect to be available within the next 8 weeks. We decided to delay it and get some of the improvements to the shops earlier.
Please read the components below to understand the improvements in this release an the impacts.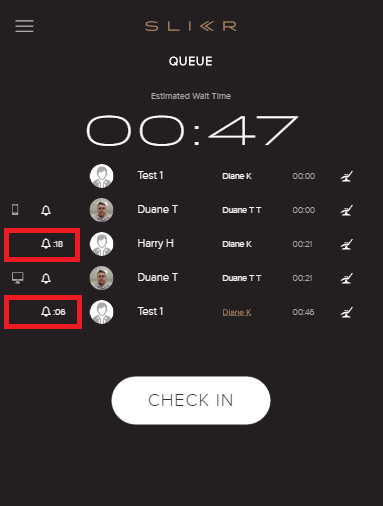 NOTIFY
During busy periods clients will register and not return due to long wait periods. The notify function sends a message to the user confirming they have been called and are next on the queue, they should return to the shop. To activate notify from the Kiosk, select the "Bell" icon (at this stage it will only activate for users with mobile phone numbers, additional enhancements are due in the next release).
A countdown timer will appear beside the user to help shops track when to cancel clients. We recommend within 15-20 mins maximum of not returning. This avoids cancelling multiple at the same time, and can be used to alert clients when the shop is running early.
The notify function can also be called from the Queue Screen, in Manage Shop. The countdown timer appears at the bottom of the tile.
Clients are NOT automatically removed unless they cancel themselves. Shops will manually cancel as they decide.
Enhancements to come. Alerts will avoid SMS where mobile devices are available and send mobile notifications, Alerts and countdown timers enabled for all users, in particular a timer for people who have not left a mobile number.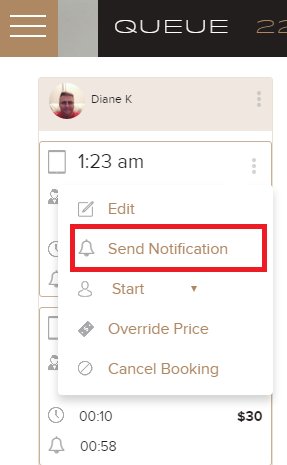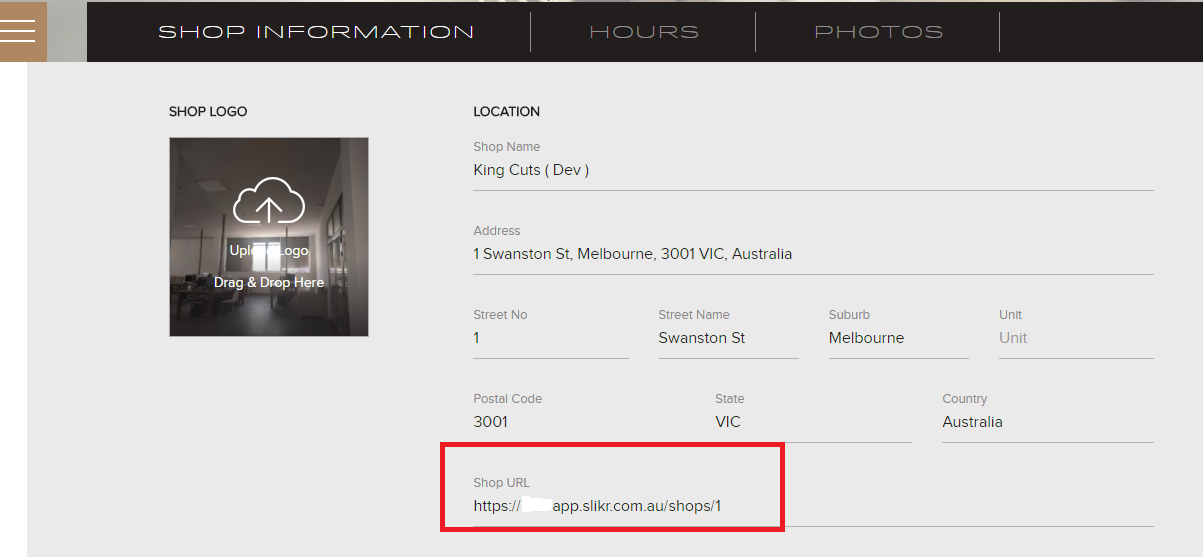 SHOP LINK
Get clients from your social media and into your shop! The shop link is clearly visible under "Shop Information". This link is for use within your "Call to Action" Facebook or Google Business if you do not have a website.
Please contact support@slikr.com if you have a website and do NOT have your iFrame activated. It is one line of code to add SLIKR to your website.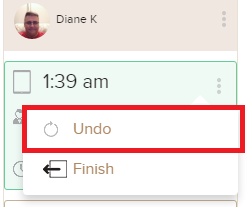 Undo
If a reservation is started, it can now be stopped and returned to queue. Undo is available on the Queue Screen when a reservation has been started.  The reservation can then be edited, cancelled, or restarted. If restarted the countdown is also reset.
Other items
Mobile web tracking link now automatically refreshes to update the start and arrival times.
Web bookings now allow selecting barber before shop opens. Barbers will display based on time selected by client.
Improvements to shop image loading. Images can now be loaded from the browser on the tablet (not within the application). Navigate to www.slikr.com and login. Access Manage Shop as normal and upload photos.
Hours. Shop hours can be updated from Shop Info screen.
Next release
Shop services – quick enable/disable services to help with weekend price changes, removal of "End Date" to stop services expiring.
Kiosk option to hide "In Progress" services making the queue look shorter
Adjust schedules so barber start time will be 1 minute before the scheduled time, is now 1 minute after scheduled time, it . This will avoid issues where clients know a barber starts at 11AM and cannot find them until 11:01.
Notifications and satisfaction rating on android.
Plus more…