SLIKR 1.11 Queue Display TV and Bookings
Release 1.11 Queue Display and TV
The latest SLIKR queue release has been deployed for businesses. Follow the latest in Barber and Beauty walk-in app.
TV Queue Display
Businesses with a TV can have a Queue Display highly visible in the shop. It is more obvious to clients they need to check-in and who is waiting in what order.
You will need a Smart TV or attached device such as Chomecast or a mini-PC. Please contact support if you need help.
Login onto SLIKR 2. Queue Manager Menu – Select TV 3. A queue list will display
More information is available on our support site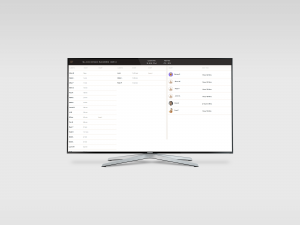 PAYG Booking Fee – No Fee for Businesses!
Now shops can have online payments with no merchant fees. The booking fee model continues to be our most popular model for owners. Online payments is the easiest but many business found the reconciliation difficult with Stripe transaction fees.
New option: We charge the client a 3.5% booking fee. For example a $30 service with 3.5% Fee = $31.05. SLIKR will look after both the Stripe Fee and our booking fee from the $1.05. You get the whole $30 deposited directly into your bank account – easy!
So now you get No merchant fees, a free online check-in system, and less no-shows because clients have paid online.
Quick Link Tile
Access your shop faster from the profile screen with quick links to Queue Manager and the Kiosk.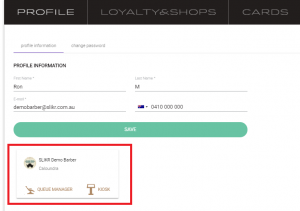 Calendar Screen (previously Queue Screen)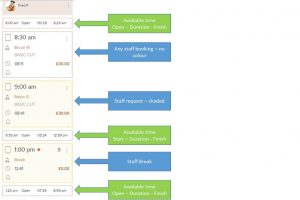 Limit Services to Staff Members
There may be cases when only certain staff can provide a service to clients. To get the full benefit of queue management let the system allocate your services but the "Limit Services" option is released. This will automatically assign a valid staff member to the client.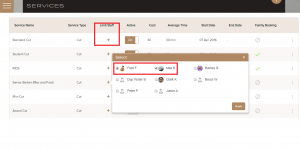 Access from the menu: Select Services ->  + Limit Staff -> Select each team member if limited, leave blank if not -> Save