Predictive Queues
Evolution and Education, the changing services industry
Nobody knew ride sharing 3 years ago.

History dictates that change is inevitable and vital in a progressive society. Uber is living proof of this within the transportation industry, and shows that bookings are rapidly becoming a thing of the past. On demand services are prevalent in today's society.
Business are still set in thinking they fit into two categories, either walk-in or bookings. As we talk to different business each envies part of the other business model. "I would love the structure of bookings and a known working pace", or "I miss too any clients because I cannot accommodate them when they walk-in, I hate turning people away particularly if I am waiting for a client".
Technology has evolved! It is possible to manage both in one system and get the benefit of both. Our research showed 72% men book on the day, increasingly ladies services such as waxing, nails, and beauty are moving more on-demand. A predictive queue is our concept to combine both by creating a queue that understands future time, we can track if people want to arrive later and place them on the queue for that time. So if you are at home and want to arrive in 30 minutes, no problem, we can tell you what the wait time is for 30 mins time and place you on the queue. Easy! and very cool in practice, it is the ultimate in flexibility for the business and client.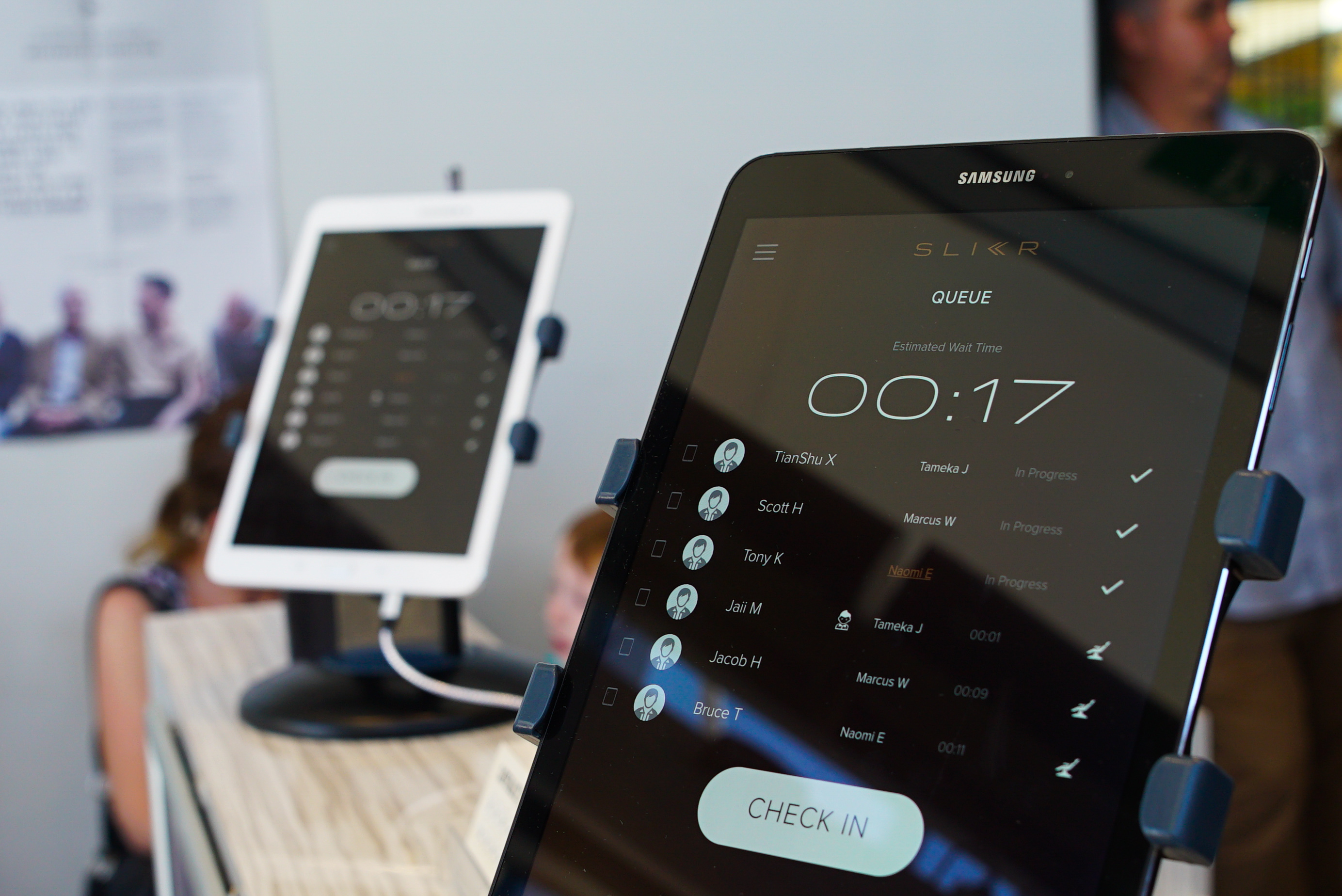 In-store Kiosk for client check-in
Photograph by Alex Greaves
We believe the dynamic nature of Gen Y and mobile will drive a change similar to the impact to the old taxi industry. Clients get the benefit immediately and the vast majority prefer the improved process, also as they return to the store using the kiosk each time.
It is educating the shop owners of how their business can adapt and take advantage which is the challenge, many currently do not have systems in place our current shops just 5% had any client check-in or customer management, and only 54% had Point of Sale. The technology base in shops is low yet clients are becoming on sophisticated and more demanding at a fast pace.
"Over 70% of clients like what Queue Ahead is offering, they will be the ones driving the change. Shops need to adapt or get left behind like the taxi industry" – Duane Thompson, SLIKR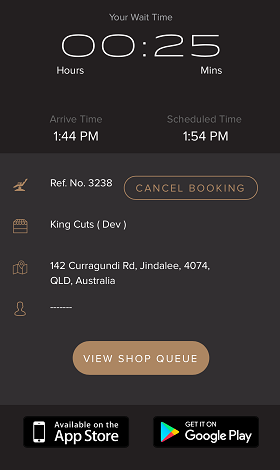 Queue Ahead is the future to combine bookings and walk-in regardless of the % split between the two. Business finally can adapt their business model and look after both clients, the ones who make the transition early will benefit the most. The Technology needs to be easy, intuitive and quick for clients to use with minimal impact on the shop, enabling increased self-service, and lowering shop management overheads. 
Educating small business and making access to technology affordable is needed to ensure all owners have access, not just large corporate or chain outlets. SLIKR is on a journey to disrupt the booking and service industry, we are releasing new technology and articles to help shop owners and clients improve their experience. Clients get a smoother, faster process. Shops get access to new clients and increase revenue. At the end of the day the client will always determine the future but we believe this is the transformation the services industry needs.
Stay up to date with the latest from SLIKR?
Subscribe to our Awesome Newsletter.
New newsletter Subscriber