In our continuous pursuit of enhancing customer experiences, SLIKR is excited to introduce our new Barber Search feature, accompanied by seamless online booking capabilities. This innovation aims to simplify your quest for the perfect barber while offering a range of user-friendly functionalities.
Find Your Ideal Barber Shop with Ease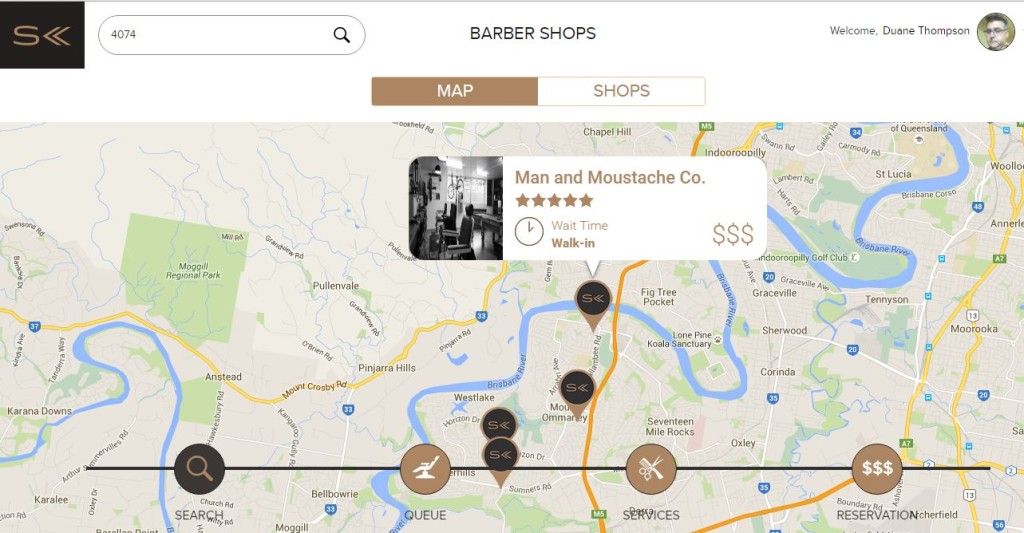 With our intuitive Barber Search Online Booking Feature , locating the ideal barber shop is now a breeze. Whether you're seeking a local establishment or have a specific shop in mind, you can conveniently search by postcode or name, ensuring that you're just a few clicks away from your next grooming session.
Seamless Check-in and Queue Ahead

The power of queue optimisation is in your hands. SLIKR empowers you to seamlessly check-in and queue ahead, thereby significantly reducing your wait time. Say goodbye to the frustration of prolonged queues, as our innovative system ensures that you make the most of your time by effortlessly securing your spot in line.
Flexible Pricing and Transparent Information

We understand that pricing plays a crucial role in your decision-making process. Our Barber Search feature provides not only the shop's name and location but also comprehensive details about the services offered and their associated costs. This transparency allows you to make informed choices based on your preferences and budget.
Convenient Online Booking

Gone are the days of hassle-filled booking processes. With SLIKR's new feature, you can now book your grooming appointment online with unparalleled ease. The intuitive interface lets you select your preferred time slot, ensuring that you secure a spot that perfectly aligns with your schedule.
QR Code Integration for Effortless Transactions

As proponents of cutting-edge technology, SLIKR integrates QR codes for seamless interactions. These codes enhance your convenience during both check-in and payment processes, ensuring a hassle-free experience from start to finish.
Dedicated Customer Support

At SLIKR, we value your satisfaction above all else. Should you encounter any queries or concerns, our robust customer support team is readily available to assist you. We are committed to ensuring that your journey with SLIKR remains smooth and delightful.
Experience Queue Ahead Efficiency

Furthermore , experience the transformative power of queue optimisation firsthand. With SLIKR's Barber Search and Online Booking, you gain control over your grooming journey. By reducing wait times up to 60%, embracing flexible pricing options, and providing dedicated customer support, SLIKR redefines how you discover, book, and enjoy your barber shop experiences. Discover a world of efficiency and convenience today!

Click Here : https://web.slikr.com.au/shop-register?_ga=2.77254866.693568112.1693313503-1465037110.1688533558