Predict your clients
Optimise your staff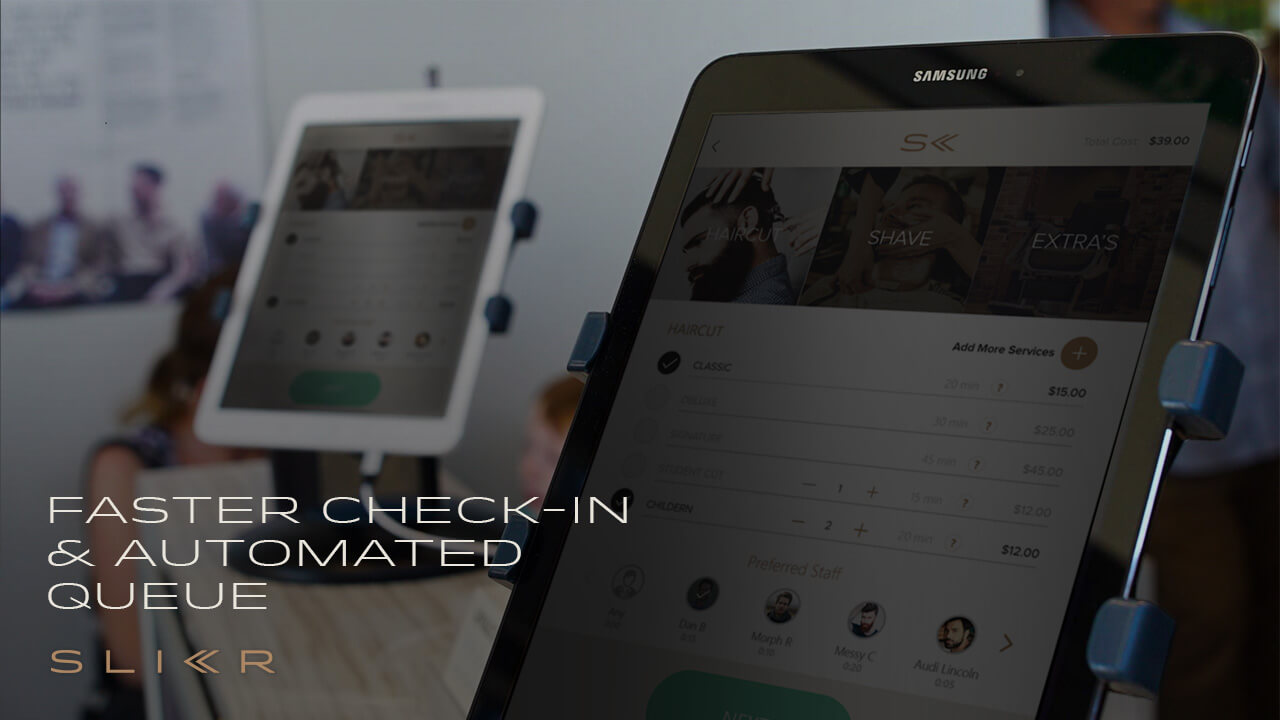 Automated Queue
No extra staff required as we manage walk-ins and your queue with our self check-in kiosk and queue optimization process.  Never again deal with arguments over who is next and smooth the flow of clients with a digital queue. We capture all your clients data as part of the check-in process.
Walk-ins will see their queue place and estimated wait time, they can even request an sms notification or track on the mobile app. We even offer a free version for shops. 
Mobile and Web check-ins
Smooth the arrival of clients by showing the shop wait time plus the wait time for in demand staff members.  Secure clients before they arrive with online check-in or just allow shop based walk-ins. Our configurable queues allows you to enable on-line check-in without risking your walk-in clients. Talk to us to find our more.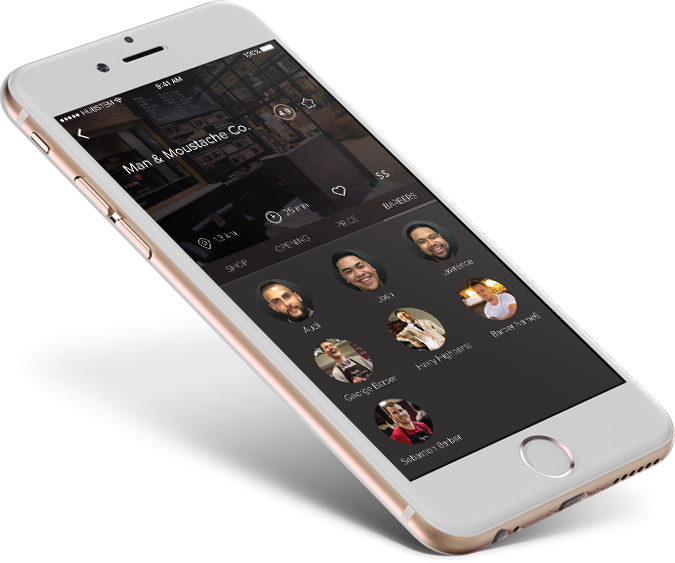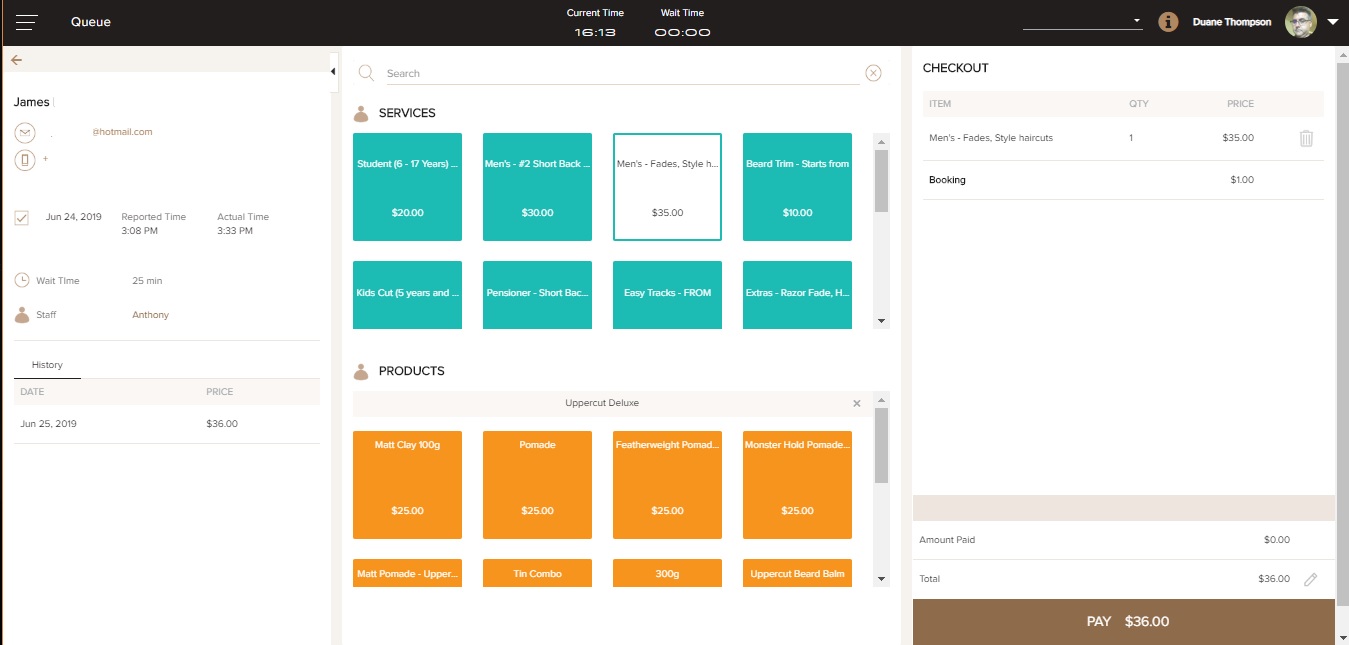 Checkout
An optional component included for free. Our checkout function is your Point of Sale and fully integrated with the queue to combine queue management and point of sale. Record services and retail revenue by staff all in one place. 
The Only Tool You'll Ever Need
SLIKR provides a full solution for barbershops with our Walk-in Kiosk, Queue Manager, Dashboards, and Point of Sale (Checkout). It is all designed to be simple and fast for even the busiest barber.
Kiosk
Client self check-in for walk-ins with our self service kiosk. No extra staff needed or questions on who is next!
Data Analytics
Daily queue and staff performance reports . Track all revenue and staff service and product sales.
Global Access
Our cloud based system lets you login to view and manage your shop from anywhere in the world.
Staff
Schedule your staff to manage start and finish times. Our queues automatically adjust based on staff rosters.
Queue manager
Fast and automated queue management for the busiest shop, see the waitlist and staff performance on one screen
Checkout
A mini Point of Sale (POS) intetegrated with Walk-in Manager. Record products and payments in one step.
Payments
Reduce no shows and smooth the checkout process with our optional online payments. 
Breaks
Automatically schedule breaks and track actual time staff are on breaks and not servicing clients.
Calendar view
View in a calendar and see the recommended allocation, breaks or gaps in the queue.
Analyze Shop and Queue Data
Improve your bottom line with our detailed queue and shop performance reports.  Our dashboards show the number of clients, services, average time, free time and break time for each staff member. Full reporting on staff revenue for services and products helps you track and make informed decisions on your shop bottom line.  
"I love that SLIKR answers all my clients questions and takes away the stress of dealing with a busy walk-in shop"